Pre-installation
A little prep goes a long way. Before installing, get familiar with the instructions you'll need to follow to ensure a valid warranty, and speak to a GH Commercial sales rep with any questions. Installation should be performed by professional installers with specific training in commercial installations.
Certification Checks
Before purchasing your flooring product, check any certification required to ensure the product is fit for purpose, and the materials can be installed as planned. You can view certifications on each product page under Documents, or consult the National Construction Code (NCC) for: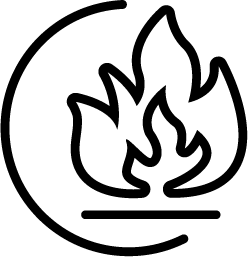 Fire ratings
To ensure fire safety in commercial buildings, all our products have been tested under strict Australian Wool Testing Authority (AWTA) guidelines.
AWTA provides fire testing to a broad range of industries within Australasia and international markets including fibres, yarns and textiles.
You can view these reports on each product page under Documents.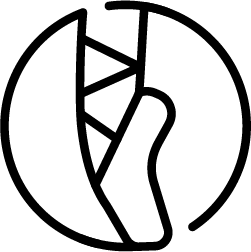 Acoustics
Acoustic performance is increasingly important as builders are required to meet more stringent standards. GH Commercial has partnered with an acoustic engineering firm to perform real-world site testing, and estimate the acoustic performance of common construction methods.
You can view these reports on each product page under Documents.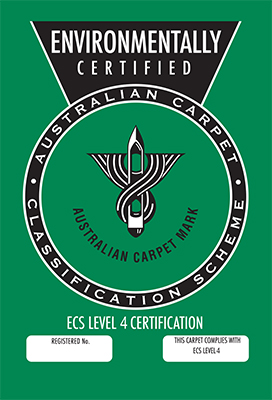 Environmental Considerations
To assess a carpet's environmental performance, the Carpet Institute of Australia runs the Environmental Certification Scheme (ECS).
Manufacturers must comply with the Code of Practice for Environmental Management which provides performance standards for raw materials, carpet manufacturing, in-service use and final disposal.
Carpets certified under ECS Levels 2, 3 and 4 (top grading) may achieve points under the materials category in the Green Star Environmental rating tools for buildings. You can view these certifications on each product page under Documents.
Pre-laying checks
Follow these basic checks to ensure a smooth product selection and installation process. For comprehensive instructions, refer to the installation guides for each product type.
Before installing, it's the flooring contractor's responsibility to verify that the correct product, colour and quantity have been supplied for the project. GH Commercial is not responsible for any visible defects following installation.
Store materials in a clean, warm, dry and well-ventilated place, and in original packing until conditioning begins. Extreme changes in temperature and humidity can result in rucking or moisture issues without adequate ventilation.
The installation contractor is responsible for the reasonable inspection of the product before installing, and for the maintenance of batch integrity during installation.
The sub floor must be tested for moisture (RH%) and alkalinity (pH), and be free from any material that could adversely affect the product or its adhesion. Depressions and cracks should be filled using an approved leveling compound as per manufacturer instructions, ensuring the sub floor is level and smooth.
GH Commercial products, adhesives and seam sealers must condition on site for 24 hours minimum, between 15°C and 30°C. The temperature must remain within this range for the entire installation period, and for a minimum of 48 hours after completion. The ambient relative humidity of the installation area should range between 40% to 50%.
Before installing our product, refer to our
installation instructions
along with the Australian Standard AS 2455.1.
The installation should be performed by commercially trained professionals. And be sure to check the relevant product
installation instructions
.