Living Product Challenge
As part of their sustainability journey, Mohawk Group have looked to creating handprints over footprints through the Living Product Challenge. This International Living Future Institute (ILFI) program provides a framework for manufacturers to reimagine the design and construction of products to function as elegantly and efficiently as possible.
Mohawk Group offer a suite of Living Products across carpet and hard flooring that contribute to healthy spaces, are designed to inspire and will give back more to the environment than they take through unique 'handprinting initiatives'.
Should you require a Living Product for your next project, please contact your GH Commercial consultant for details.
What is hand printing?
Unlike footprints, which measure a product's negative impact, handprints measure and product's positive impact across its life cycle.
Handprints can measure environmental impacts as well as social and economic impacts. In all cases, the idea is simply to give back more than we take. The hope is to achieve a ripple effect, in which our positive actions spur further positive actions, whether upstream, downstream or tangential to us.
The Living Product Challenge requires a product to have a net-positive impact on resources – that is, Living Products must have a larger handprint than footprint.
Ultimately, what we learn from handprinting is that it is not enough simply to do "less bad" – we must do more good.
Handprinting through a SmartFlower solar energy initiative
One such handprinting initiative involved Mohawk Group joining Groundswell and other project partners in south Chicago to establish a SmartFlower solar energy unit at The Renaissance Collaborative. The three year, 10-unit collaborative will leave a positive handprint on underserved communities and educational institutions with STEM programs across the United States.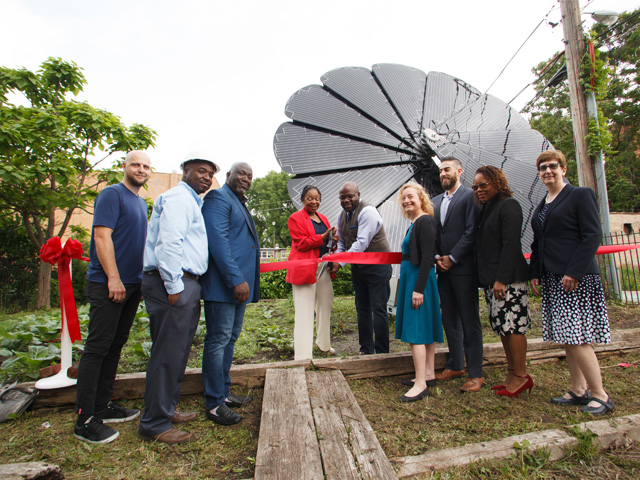 Handprinting through a water conservation strategy
Another handprinting example is the three year water conservation strategy Mohawk Group developed with Morehouse College in Atlanta. Brand new, low-flow showerheads were fitted to all the dorms to off-set the amount of water used to produce one of their carpet tile products.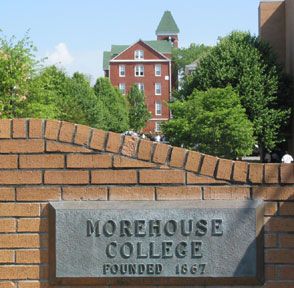 Please refer to individual product pages to identify which product certifications apply to your products.