Honouring our commitment to reduce our environmental impact
Drawing on over 150 years of manufacturing, backed by a strong heritage, we proudly operate four carpet manufacturing facilities,
three yarn processing facilities, 10 distribution centres, and 14 sales offices across Australia and New Zealand where we are dedicated to reducing our environmental footprint through careful and responsible resource management and the continued investment in new technology to improve our processes.
Climate Active
Taking real climate action means voluntarily going above and beyond current regulations to achieve net zero carbon emissions. At GH Commercial, we do. Godfrey Hirst Australia has proudly achieved Climate Active Carbon Neutral organisation status. Furthermore, Godfrey Hirst New Zealand carpet tufting plant and distribution facilities in Auckland are also proudly carbon neutral.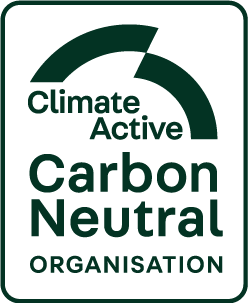 Through support of key offsetting projects, we've offset over 20,000 tonnes of CO2 emissions across our entire Australian operations and New Zealand carpet tufting plant to reach this point in our sustainability journey. But our efforts continue. We're committed to reducing our environmental impact in line with the Paris Agreement, across all new product development. Learn more about our offsetting projects below:

The Carbon Conscious Carbon Capture Project 1 is a reforestation mission across 5,700ha in Western Australia. The project has seen over six million native species Mallee trees planted in one year, and is committed to maintaining the forest for a minimum of 100 years.
A neighbour to many of its hard flooring suppliers and our woven carpets, GH Commercial also supports the Hubei Duhe Pankou Hydropower Plant in China. Utilising water resources of the Du River

and delivering over one million MWh of electricity to the Central China Power Grid, this project upholds the UN Sustainability Development Goal of taking urgent climate action.

The company has committed to reducing its environmental impact in line with the Paris Agreement, and beyond, across all new product development – aiming for a 30% reduction in absolute (total) emissions, and 80% reduction of pre-consumer waste going to landfill by 2030
Learn more about Carbon Neutral Organisation