A biophilic and design-led collection
The Oceanic Collection captures the moods of Oceania, drawing inspiration from our unique geographic location. The Tasman and Coral Seas, including the stunning Great Barrier Reef, feature patterns, textures and hues that have influenced this bold commercial carpet collection, designed locally by our in-house design team.
A multi-faceted, multi-functional collection
An innovative flooring solution, the Oceanic Collection features three distinct commercial carpet types, each featuring their own unique benefits, but all providing a striking, bespoke interior.
Woven Carpet
Designed for luxe commercial interiors, this axminster carpet features a dense, tactile pile giving a plush underfoot feel whilst adding character and quality to a project. Made using our Fast Track® colour palettes for quicker lead times.
Designer Jet® Sheet
This 1.96m wide carpet roll is made using our Designer Jet®, precision dye injection technology. It offers a creative, flexible and performance driven flooring solution, perfect for any interior space, but exceptionally easy to install in corridors.
Designer Jet® Planks
The ultimate in creativity and flexibility, these carpet planks provide a multitude of creative layouts options. Perfect for wayfinding and creating zones or coordinating with other flooring types. Also made using Designer Jet®, the fastest custom carpet technology.
View Products & Request Samples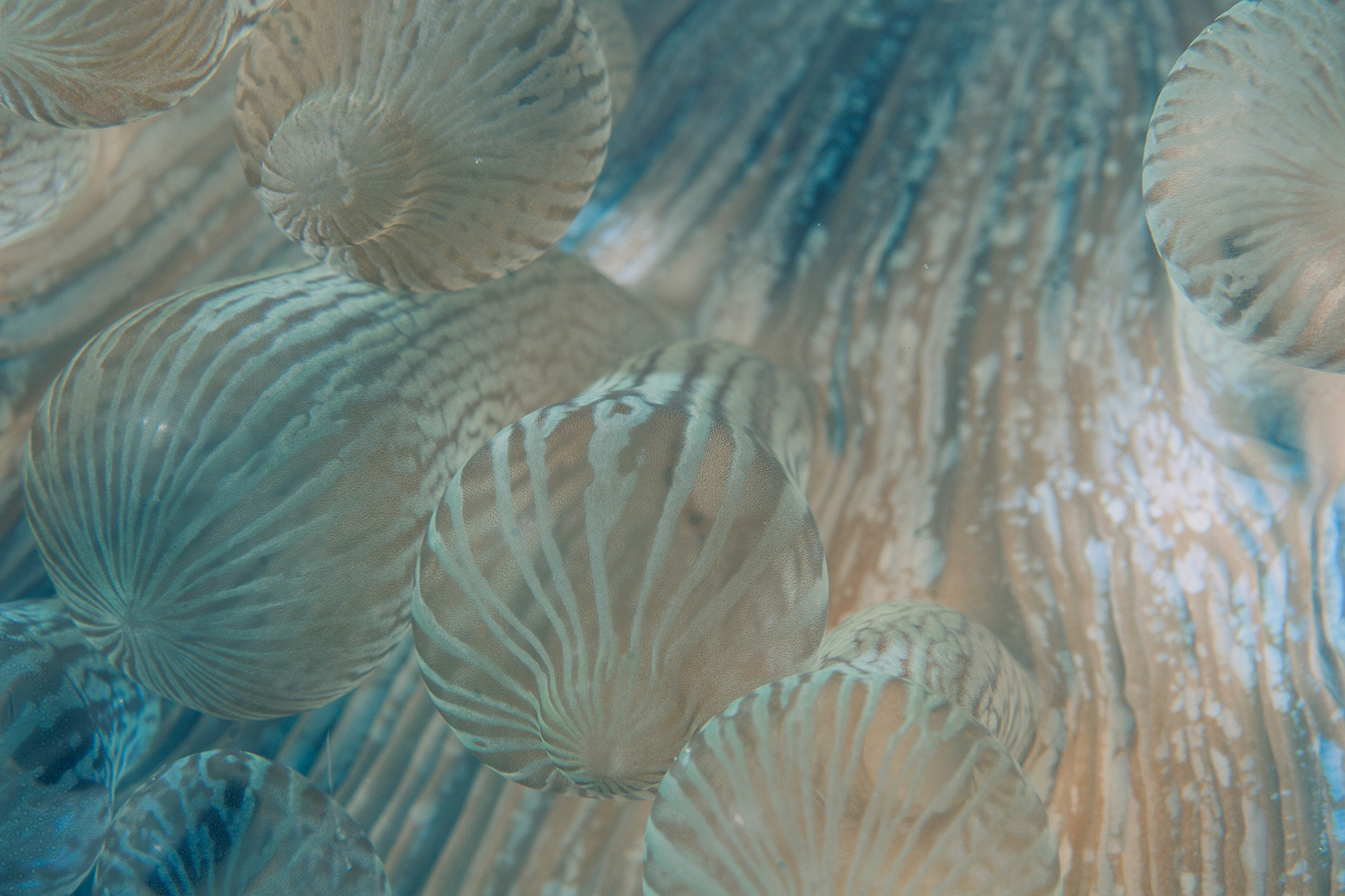 Biophilic Design
This collection is a thoughtful, authentic and creative collection inspired by biophilic design elements. The carpet designs increase our connectivity to the natural environment through the colours, patterns and textures found in our local oceans and their ecosystems. The collection evokes an ecological attachment to a space, creating a sense of place and identity. Through all these connections to nature, a wealth of health, economic and social benefits can be found.
Learn more about biophilic design
Hospitality Design
Our in-house design team have designed flooring for some of the largest hotel groups in our region. Our designers understand the need for creating beautiful, bespoke interiors that evoke an emotional connection with guests who visit the space. This emotional connection builds a memorable experience, establishing a longing to return. This collection's patterns are designed to enhance and elevate all styles of hospitality interiors, from entertainment, function and dining spaces to hotel corridors, lobbies and guestrooms alike.
Learn more about hospitality design