First Australian Carpet Manufacturer to achieve Climate Active Carbon Neutral Organisation Status
Taking real climate action as an organisation means voluntarily going above and beyond current regulations to achieve net zero carbon emissions. At GH Commercial, we do. Godfrey Hirst Australia has achieved Climate Active Carbon Neutral organisation status and are proud to be the first Australian carpet manufacturer to do so. Furthermore, Godfrey Hirst New Zealand is also now a carbon neutral organisation.1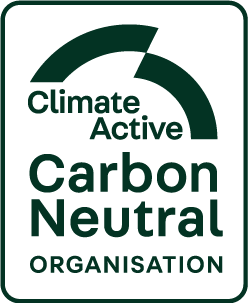 By working with leading international organisations like South Pole to acquire carbon offsets from validated projects, both our Australian and New Zealand organisations are now carbon neutral.1 Godfrey Hirst Australia first achieved Climate Active carbon neutral organisation status in 2020 and was the first Australian carpet manufacturer to do so.
In New Zealand, Godfrey Hirst New Zealand's Auckland carpet tufting and distribution facilities have been carbon neutral since 2019, and today in 2023 Godfrey Hirst New Zealand has acquired carbon offsets for emissions from all of its facilities to also become a carbon neutral organisation. But our efforts continue. We're also committed to reducing our greenhouse gas emissions through energy efficiency projects and use of renewable power sources like solar. Learn more about these efforts and the carbon offsetting projects we have supported to date below:
Learn more about Carbon Neutral Organisation
1 Godfrey Hirst Australia Pty Ltd and Godfrey Hirst NZ Ltd are 'carbon neutral' organisations. This means that those entities purchase and voluntarily retire carbon offsets equivalent to their annual carbon dioxide equivalent greenhouse gas (GHG) emissions from sources within their organisational boundary. For New Zealand, organisational GHG emissions are accounted for in accordance with ISO14064-3:2018. For Australia, organisational GHG emissions are accounted for, and carbon neutral status is certified, in accordance with the requirements of Climate Active.