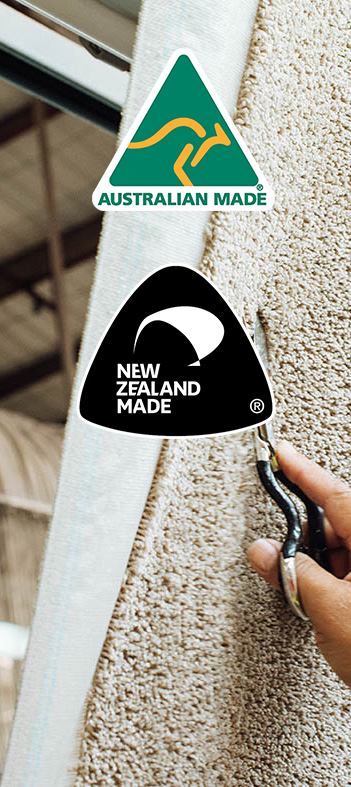 Australia

Our partnership with the official Australian Made campaign aligns us with Australia's
most trusted, recognised and widely used country of origin symbol, underpinned by a
third-party accreditation system that authenticates genuinely Australian products.
Key among our collection of global GH Commercial products is an extensive range
of Australian made carpet tiles, planks and broadloom carpets.

New Zealand

Our strong local heritage in New Zealand brings a range of high-quality commercial
and residential carpets to market, including innovative Polyester, Solution Dyed Nylon,
Triexta and Wool ranges. Proudly designed and made in Auckland, with wool sourced
from New Zealand farms, our wool carpets is where the best of Aotearoa comes together
to make a truly beautiful and luxurious product.