Safe & Healthy Ingredients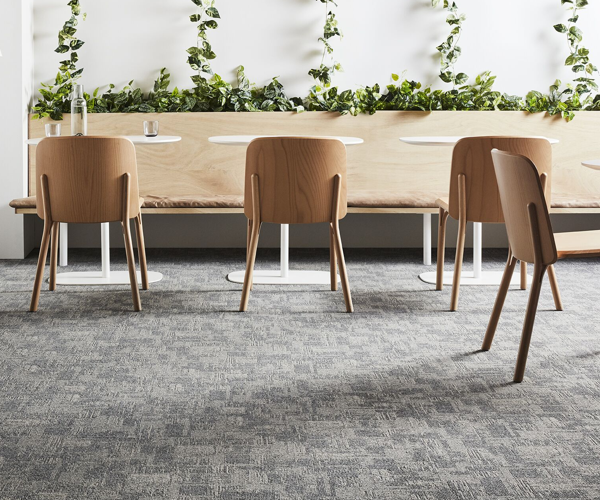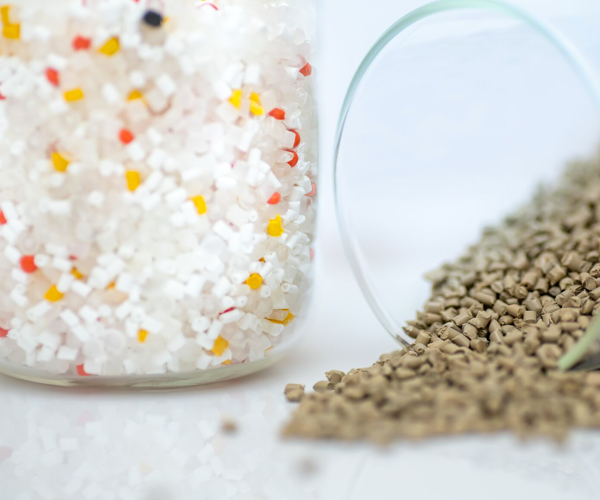 We are continuously challenging ourselves to create better interior spaces and better work environments by using safe and healthy materials in our products.
Our focus on safe and healthy ingredients is a never-ending journey. We actively list, screen, assess and optimise our list of ingredients across our product portfolio as we move forward to bring innovative and sustainable flooring solutions to market.
THE NUTRITION LABEL FOR PRODUCTS
We are working towards full ingredient transparency through Declare to help our stakeholders make informed decisions and demonstrate our commitment to healthy ingredients.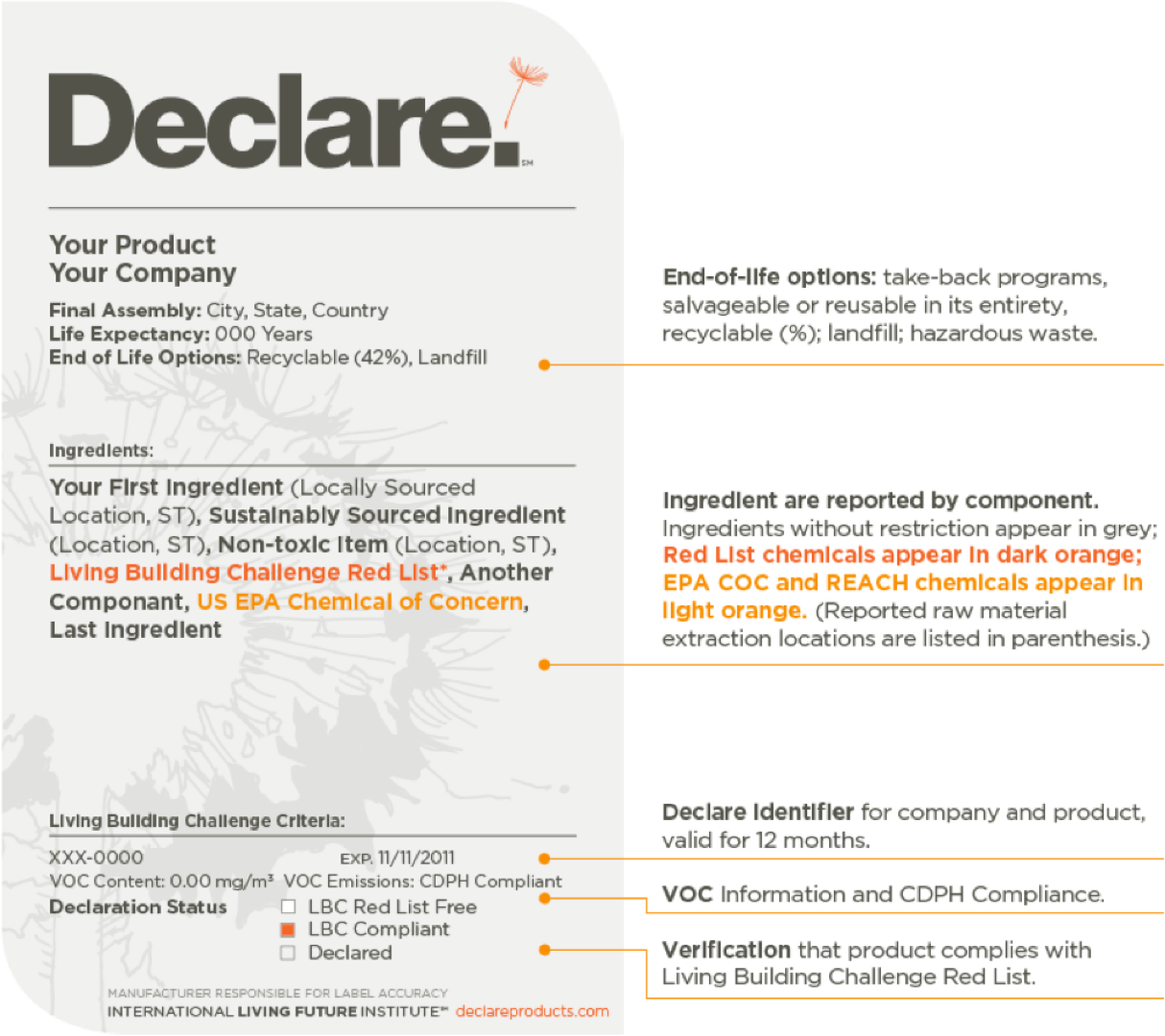 Full transparency with Declare™
Declare rises above the greenwash and provides a platform for public disclosure that surpasses any other materials label. We are working to integrate our full product offering into the Declare program.
The Declare™ label shows a product's entire ingredients to a threshold of 100-parts-per-million, creating a 'nutrition label'. The label addresses three key concerns: Where does a product originate? What is it made of? Where does it end up at the end of its life?
In addition to Declare™, our products feature current and relevant environmental credentials.
100% PVC, BPA & Phthalate free Carpet Tiles
All of our Australian Made carpet tiles are 100% PVC free, contributing to the PVC minimisations points under the GBCA Green Star program. They're also BPA and Phthalate free.
Global GreenTag certified Vinyl
Most of our vinyl plank and hybrid has been GreenTag certified and achieves the stringent GreenRate Level A certification. GreenTag is a standards compliant certification that requires full disclosure of every product ingredient and process.
learn more
Indoor Air Quality
GH Commercial carpets meet the Carpet Institute of Australia's Environmental Certification Scheme (ECS) criteria for indoor air quality standards for low VOC emissions. With GH Commercial, you get maximum points on any GBCA building materials calculator.
learn more