Why Choose Carpet Tiles & Planks?
Key among our collection of commercial flooring types is an extensive range of Australian Made carpet tiles and carpet planks, designed for all budgets and all areas of installation.
Modular products like carpet tiles and carpet planks have been the preferred choice in commercial spaces for decades. With versatile design and size options, such as a classic square carpet tile to a more on trend carpet plank, this commercial flooring solution truly allows for limitless design and colour options, unique to your project.
Aside from creating a beautiful installation on the floor in your commercial space, carpet tiles and planks are also much easier to transport, store and install compared to traditional rolls of broadloom carpet. Commercial spaces often need robust solutions that can look great for years while standing up to heavy use and carpet tiles provide the perfect solution. We design and make carpet tiles in Australia at our production facility in Geelong, Victoria to deliver the best outcomes for our local conditions using our long standing heritage and deep knowledge of carpet production as a platform that gives the ability to make some of the world's best and and most sought after carpet tile products today.
A large range of our carpet tile and plank portfolio is in stock now, ready to be delivered for your next project. Our local GH Commercial representatives are based in Melbourne, Sydney, Brisbane, Adelaide and Perth, get in touch today.
Contact Us
Technology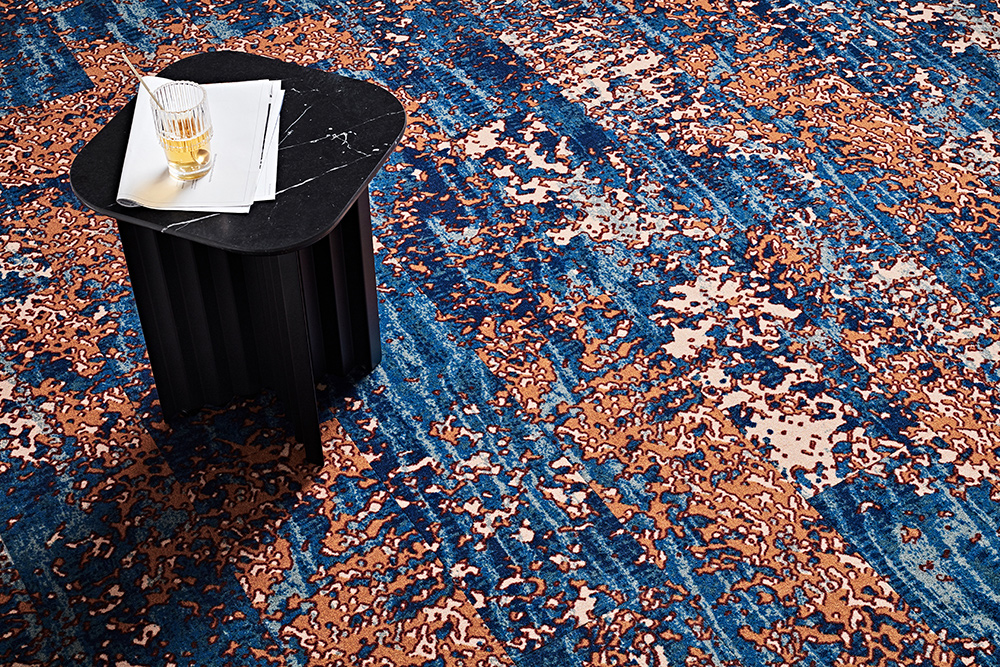 Designer Jet® Technology
The first in the southern hemisphere, Designer Jet® is a world class custom carpet technology for creating an infinite array of colours and bespoke designs you would never have thought possible in a carpet tile and plank.
At the forefront of custom carpet design, Designer Jet
®
works by taking any striking pattern, drawing or image and using precision engineering to inject dye into the carpet, offering a flexible, creative and performance driven solution for your next project.
Pattern Perfect® Technology
With a strong commitment to innovation and technology, we actively invest in the latest manufacturing technology to enhance customer experience and deliver the very best flooring solution.
Our Pattern Perfect
®
technology features greater pattern and colour placement, multiple pile height, pinpoint stitch accuracy and custom tile and plank capability.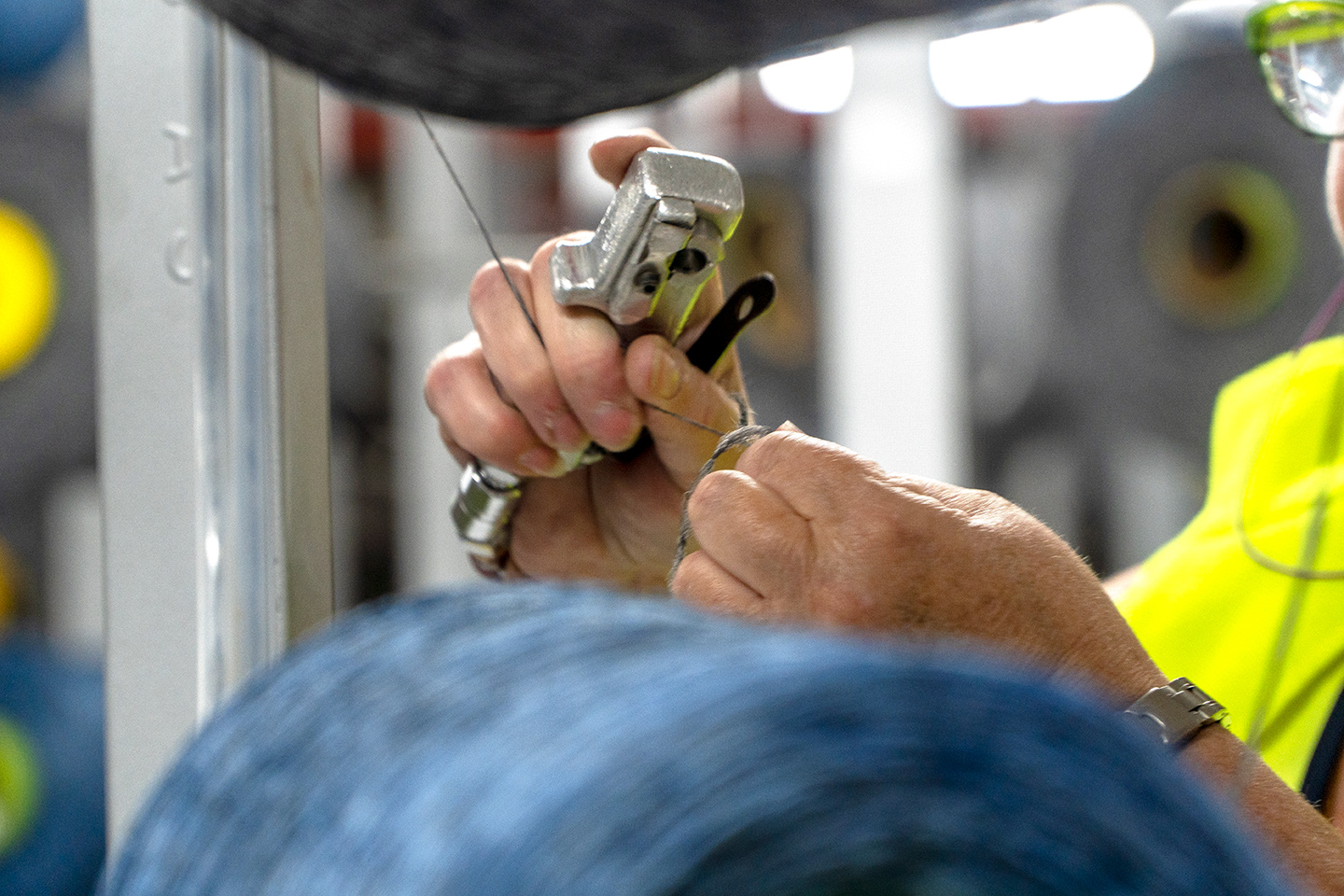 World Class Production Capabilities
Our commitment to excellence is continually at the forefront having recently invested in a multi-million dollar upgrade of our Breakwater plant in Geelong. A faster carpet tile and plank press, a slick conveyor belt system and two robotic pallet loading arms, has enhanced our ability to meet the rising demand across our core brands of Mohawk Group, Feltex and Godfrey Hirst.
Backing
Our carpet tile and plank products are available in a range of different backing types. Read on to find out more about our carpet tile and plank backings and how they are designed to enhance the performance of your carpet, increase comfort and improve indoor environment quality. Our backings have been engineered to reduce the risk of complications of high relative humidity and PH in concrete subfloors. Also, our unique backing has been designed to reduce the risk of off-gassing and other potentially dangerous chemicals associated with some plastic compounds. All carpet tiles and plank backings are fully recyclable and qualify for takeback at the end of their life under our Product Stewardship Program.
Backing Options
Enviro Bac® is dimensionally stable, breathable carpet tile and plank backing system offering exceptional performance features. Made locally in Australia, Enviro Bac® is a healthier carpet backing solution that has been trusted in commercial buildings around the country for over 20 years.
Acoustics play a significant role in an interior environment. Background noise, particularly in open plan spaces, can affect concentration, stress levels and ultimately productivity. Carpet tiles and planks with cushion backing can absorb up to 30% more sound and can reduce impact sound transference by up to 12db compared to standard carpet tiles.
Our US made carpet tiles and planks that fall under our Mohawk Group brand are made on the EcoFlex™ NXT backing, this contains a minimum of 35% pre-consumer recycled content based on total product weight and is CRI Living Building Challenge Red List Free.
A new lighter weight carpet tile backing system offering comparable performance features of cushion backing. Enviro Bac Lite® is a carpet backing solution that offers great performance whilst using less material.
| | | | |
| --- | --- | --- | --- |
| Enviro Bac® | Enviro Bac Plus® | EcoFlex™ NXT | Enviro Bac Lite® |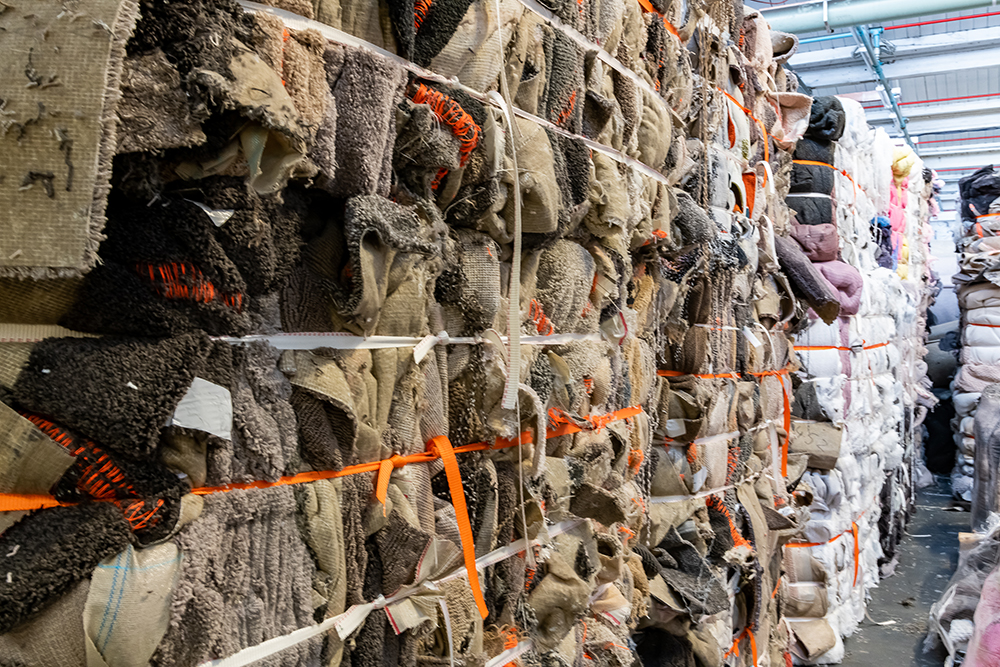 Circularity
We are actively seeking environmentally responsible ways to dispose of our products and ways to encourage end users to responsibly dispose of discarded flooring products.
We currently offer two take-back programs, the Product Recovery Program (3R) which promises to divert carpet from landfill. The Loop Program offers to give carpet tiles and planks a second life. Carpet tiles and planks are collected, graded and reused for their original purpose in a new installation.
Fibre Types
All GH Commercial carpet tile and plank products are made with either our Duracolor® Tricor Premium Nylon, Colorstrand® SD Nylon, Statron Plus® or Statron® Solution Dyed Nylon fibre. Our fibre types have been extensively tested and continually exceed the demanding expectations our clients have for their projects. Our fibre types deliver an array of features including superior stain resistance, colourfast properties, durability, colour clarity and enhanced soil performance.
Flexible, Fast and Fuss-Free: FlexLok®
Designed to lower harmful VOC's, the FlexLok® tab system is an odourless, dry installation system used in lieu of the traditional wet spread adhesive method.
Without comprising on the performance of your floor, FlexLok® can be installed on any substrate, including wood and concrete. Faster to install, FlexLok® provides the flexibility of a floatingmodular floor with no glue required.
Download Flyer