Artist Rone x GH Commercial
.

GH Commercial, supporting Rone with his latest exhibition Time, in Flinders Street Station Melbourne.
The Artist and The Exhibition
Finding the friction point between beauty and decay is a thread that runs through much of Rone's work. This local Geelong-born artist paid homage to the architecture and history of the Geelong Gallery in 2021, we aided in bringing the exhibition to life with custom Designer Jet® carpets.
We are proud to continue to support Rone, with his latest exhibition Time, in Flinders Street Station Melbourne. Time is a nostalgic love letter to mid-century Melbourne and a tribute to one of the city's great icons. This exhibit is Rone's most ambitious project to date, a multisensory installation opening October 28th and features our carpet and hard flooring products.
Created and developed over the past three years, Time captures both the grand scale and character of the site and the minute detail of a period of Melbourne's history long lost to progress. Time is inspired by an era when European migrants powered the city's booming manufacturing industries. A glimpse into mid-century working-class life and an ode to the faded yet enduring beauty of this forgotten place.
Tickets on sale now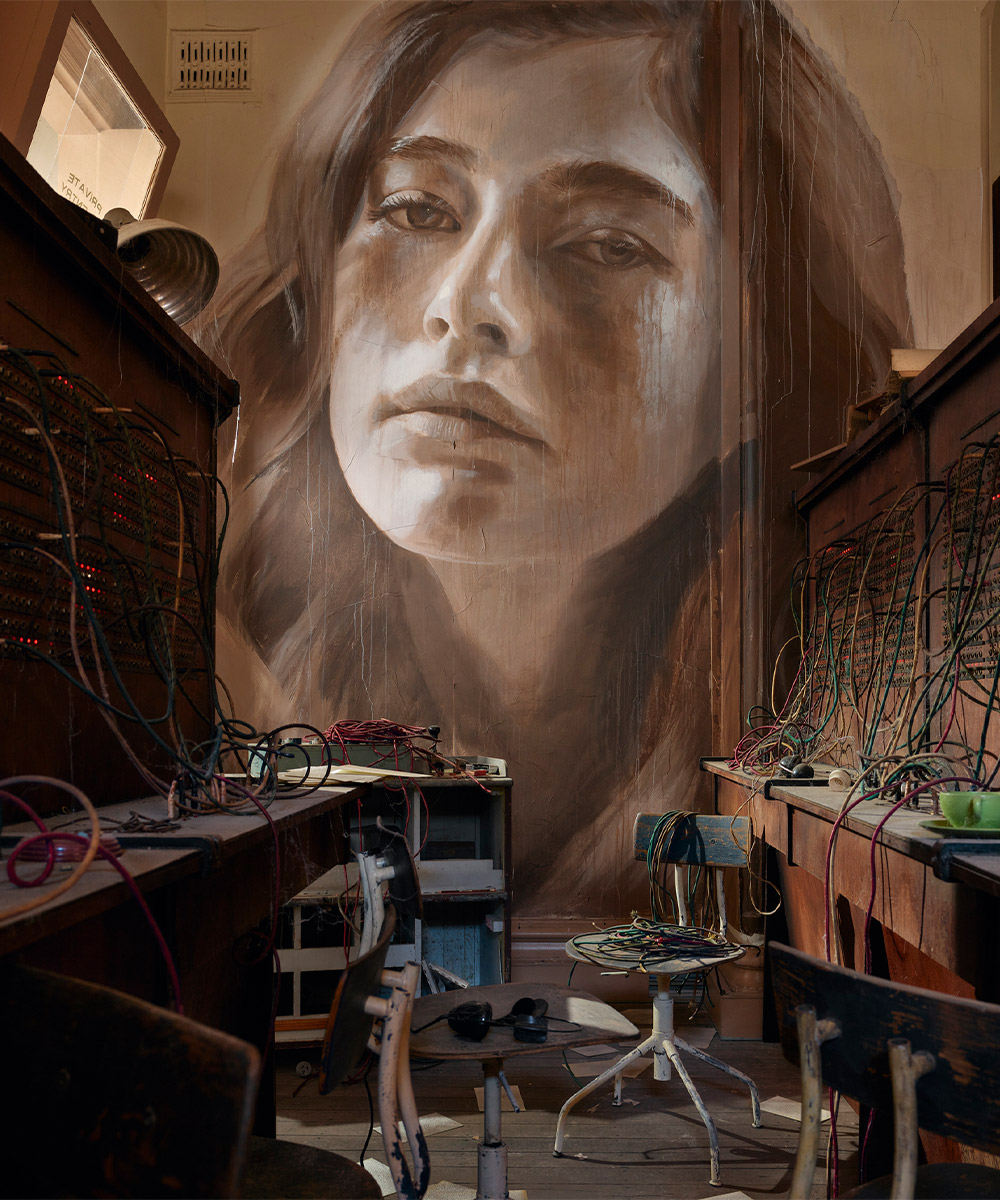 To aid in telling the narrative, Rone explored various carpet designs and hard flooring that paid homage to the 1950's and 60's era. Having previously worked with our in-house design team, Rone is familiar with the custom capabilities of our Designer Jet® carpets and was able to achieve the pattern, colour and texture to recreate the spirit of the city's past. The result, an immersive, memorable installation that leaves you feeling as though you've stepped back in time rather than into an exhibition.
Flooring:
Library: Laminate, Legacy - 790 Wayward Oak
Gallery: Wool Broadloom, 13th Beach – 14 The Bluff
Glasshouse: Hybrid: Hybrid, Apollo Stone – 780 Slate
Head Office & Typing Pool: Designer Jet Custom Carpet
Custom Designer Jet®