Inspirational,durable and easy maintenance
Design in education plays a big role in student and staff wellbeing. Flooring can facilitate both collaborative or focused spaces and can create improved performance and productivity.
Schools require flooring that is safe and durable under a number of different conditions, that can withstand the heavy traffic of students
and moving chairs and desks. Choosing the right quality of flooring will reduce maintenance and long-term increase cost savings. From early childhood to primary, secondary, and tertiary school, our flooring solutions cover all areas of education design, including classrooms, corridors, libraries, common rooms, computer labs, multipurpose spaces and amenities
Curated Colourways
Our expert in-house designers have chosen some of the best colour combinations (complete with a bit of colour psychology) to boost your inspiration for your next education project.
One of the most recognised native birds in New Zealand with its distinctive colourings and habit of feeding on the ground. These native birds have adapted well to new habitats, such as grassed paddocks, croplands and even city parks, a necessity brought about by disappearing wetlands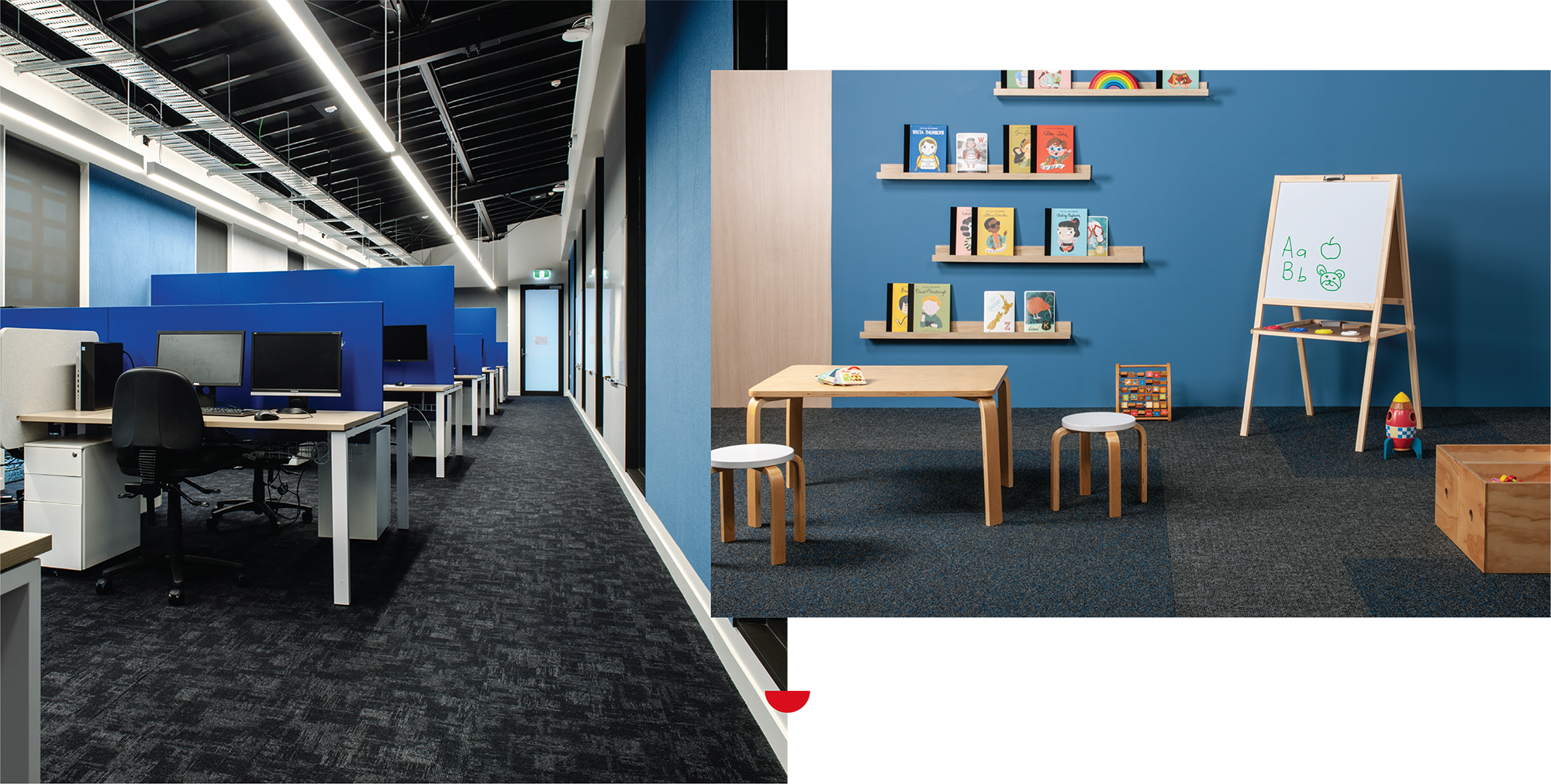 Discover More
Learn more about designing for education spaces and explore some of our top education design projects.

When the team at talented New Zealand commercial interior design business, Outline...
Read More
Show More