The Carpet Institute of Australia Limited (CIAL) is a non-profit industry association dedicated to the development of Australian's carpet industry
ACCS
Carpets are classified under the ACCS (Australian Carpet Classification Scheme) labelling system according to their durability and appearance retention. The classification is determined using technical data supplied by manufacturers and results from tests conducted by independent (NATA or equivalent) laboratories. In determining the ACCS end-use classification, the overriding criterion is the appearance retention properties of the carpet. Appearance retention assessment is reflected in both the objective scoring system (81 out of 100 points) and assessment (the remaining 19 points). Carpets submitted to the ACCS must also meet minimum standards for a range of construction and performance properties before they will be graded.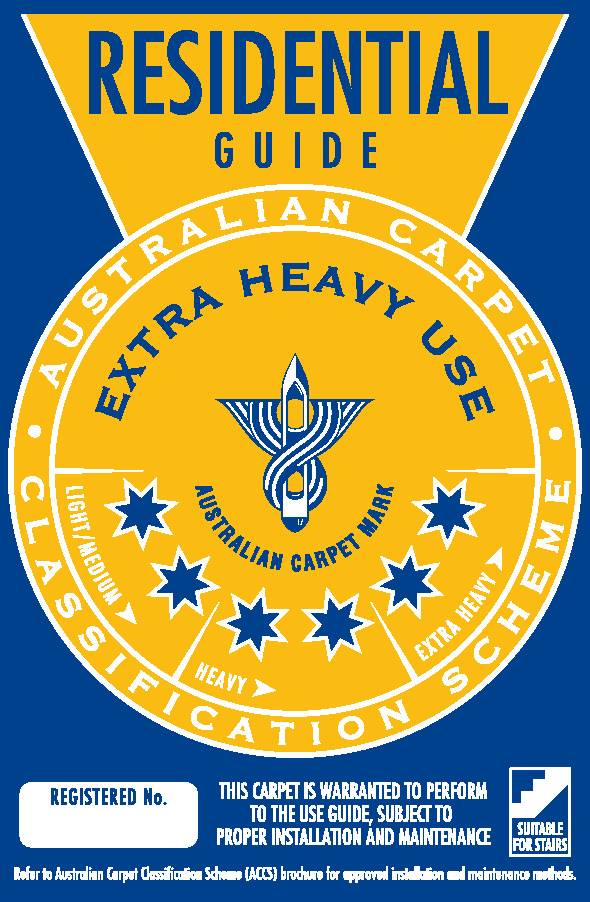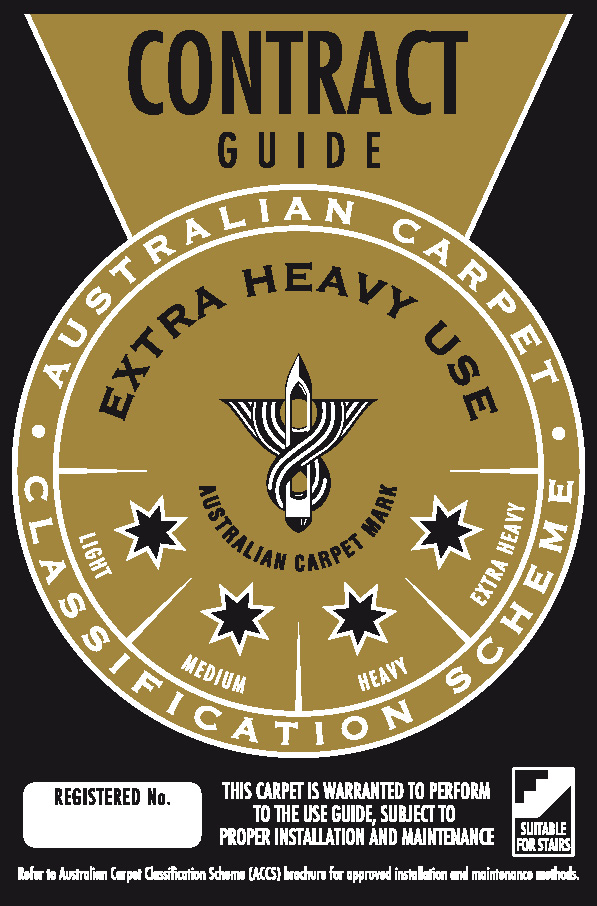 The yellow and blue labels identify carpets that have been graded for residential use
The gold and black labels identify carpets graded for contract or commercial use
ECS
An extension of the ACCS program, the Carpet Institute of Australia also run the Environmental Certification Scheme (ECS), which looks at the environmental performance of a carpet.
As a prerequisite for the ECS program, carpet manufacturers must comply with the Code of Practice for Environmental Management (including performance criteria for raw materials, the manufacturing process, the carpet during its use and at the end of its life.
The ECS program has four levels of certification with Level 4 being the highest standard. This stringent program is a GBCA approved third party, with Green Star Level 4 certification providing maximum Green Star points.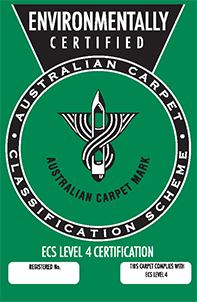 The green and black labels identify carpets that have been certified under the Environmental Certification Scheme (ECS)

GH Commercial is actively participating in the Declare program. By providing a clear, elegant and informative "nutrition-label" for building products, Declare aligns with our commitment to transparency in support of the Living Building Challenge's Red List and Appropriate Sourcing Imperatives—streamlining material documentation and project certification.
Architects, designers and specifiers want to make the right decisions when designing and constructing buildings by using ecologically sound products without resorting to extensive research. Declare fills this information gap and accelerates market transformation by answering three simple questions. Where does a product come from? What is it made of? And where does it go at the end of its life? By providing a clear ingredients list for building products, Declare supports conscious, informed decision making, and provides manufacturers of ecologically sound products a way to demonstrate market leadership and secure a competitive advantage.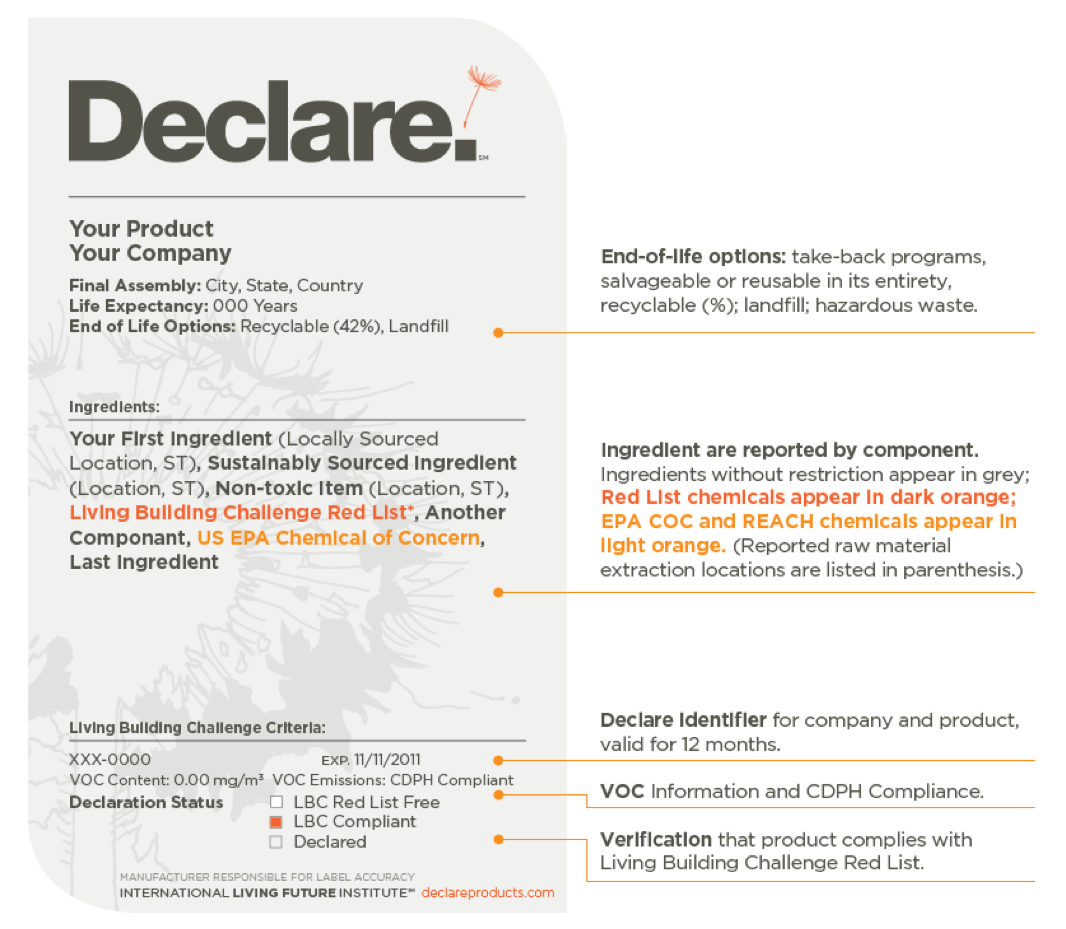 All of our carpet tiles, Designer Jet® sheet and wool broadloom ranges are certified Declare Red List Free.
Aligning with programs like Declare is an important step in our product transparency mission. Download copies of our Declare 'nutrition labels' below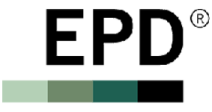 ENVIRONMENTAL PRODUCT DECLARATIONS
An Environmental Product Declaration (EPD) is a comprehensive, internationally standard report that documents the ways in which a product, throughout its lifecycle, affects the environment. EPDs help customers better understand a product's sustainable qualities and environmental repercussions so they can make more informed product selections.
An EPD tells the complete story of a product in a single, written report, including information about a product's environmental impact, such as raw material extraction, energy use, air, soil and water emissions, water use and waste generation. EPDs distil complicated information to empower our customers, architects and designers, procurement agents and consumers to make informed decisions. EPDs can be developed after a product lifecycle assessment (LCA) is conducted, and are based on applicable product category rules (PCRs). GH Commercial's EPDs are third-party verified. They include information on the following topics:
Material Content
Recycled Content
Service Life
Global Warming Potential
Water Consumption
Emissions to air and water
Waste generation
Ozone depletion potential
Respiratory effects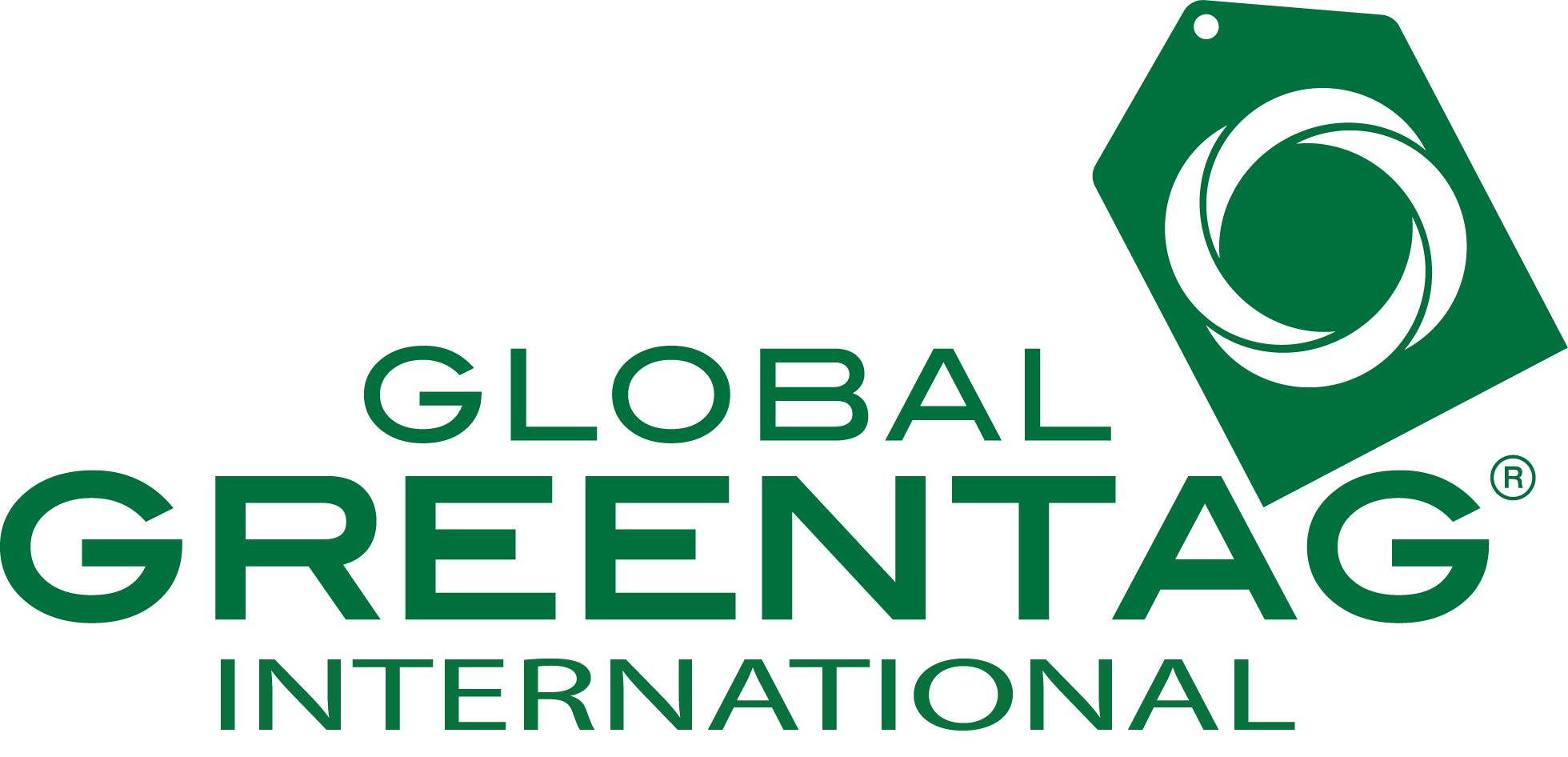 Global GreenTag is a third-party certification system used by architects and designers. It provides independent, evidence-based research on product solutions that contribute to a more sustainably built environment.
Global GreenTag manage GreenRate, a program requiring complete transparency from manufacturers to assess exactly how and from what each product is made, rating elements like their overall health and environmental impact. Global GreenTag and GreenRate program aim to help specifiers source materials that conform to stringent sustainability and toxic-free manufacturing standards, making clear and unambiguous information the key.
GreenRate Level A certification provides 100% of the credit points available in the Green Star rating tools.
GH Commercial are proud to offer a range of luxury vinyl plank and hybrid flooring products that have bee awarded GreenRate Level A, the highest possible GreenRate certification.
To learn more download our Global GreenTag Flyer
View our GreenRate Level A certificates below, or visit the Global Green Tag website here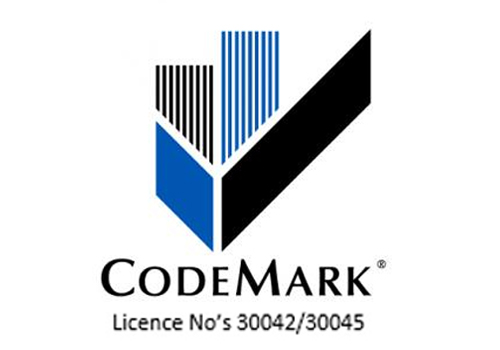 The CodeMark Certification Scheme (the Scheme) is a voluntary third-party building product certification scheme that authorises the use of new and innovative products in specified circumstances in order to facilitate compliance with Volumes One and Two of the NCC, also known as the Building Code of Australia or BCA.
CodeMark provides confidence and certainty to regulatory authorities and the market through the issue of a Certificate of Conformity, which is one of several options available for meeting the 'evidence of suitability' requirements of the BCA.

As part of their sustainability journey, Mohawk Group have looked to creating handprints over footprints through the Living Product Challenge. This International Living Future Institute (ILFI) program provides a framework for manufacturers to reimagine the design and construction of products to function as elegantly and efficiently as possible.
Mohawk Group offer a suite of Living Products across carpet and hard flooring that contribute to healthy spaces, are designed to inspire and will give back more to the environment than they take through unique 'handprinting initiatives'.
Should you require a Living Product for your next project, please contact your GH Commercial consultant for details.
What is hand printing?
Unlike footprints, which measure a product's negative impact, handprints measure and product's positive impact across its life cycle.
Handprints can measure environmental impacts as well as social and economic impacts. In all cases, the idea is simply to give back more than we take. The hope is to achieve a ripple effect, in which our positive actions spur further positive actions, whether upstream, downstream or tangential to us.
The Living Product Challenge requires a product to have a net-positive impact on resources – that is, Living Products must have a larger handprint than footprint.
Ultimately, what we learn from handprinting is that it is not enough simply to do "less bad" – we must do more good.
Handprinting through a SmartFlower solar energy initiative
One such handprinting initiative involved Mohawk Group joining Groundswell and other project partners in south Chicago to establish a SmartFlower solar energy unit at The Renaissance Collaborative. The three year, 10-unit collaborative will leave a positive handprint on underserved communities and educational institutions with STEM programs across the United States.
Handprinting through a water conservation strategy
Another handprinting example is the three year water conservation strategy Mohawk Group developed with Morehouse College in Atlanta. Brand new, low-flow showerheads were fitted to all the dorms to off-set the amount of water used to produce one of their carpet tile products.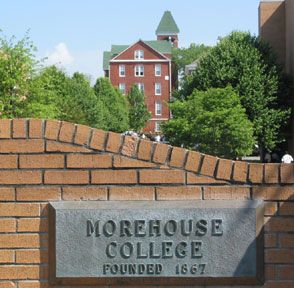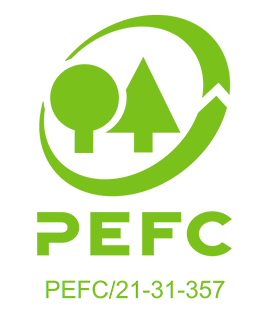 The Programme for the Endorsement of Forest Certification (PEFC) is a leading international non-profit organisation whose mission is to promote sustainable forest management through independent third-party accreditation. Taking local conditions and priorities into consideration, PEFC works locally to protect forests both locally and globally, forming partnerships with multiple stakeholders around the world to boost their collective impact.
Through the PEFC Chain of Custody (CoC) certification, they promote best practice throughout the entire supply chain to make certain all products from forests are produced to the highest ecological, cultural, ethical and environmental standards. This allows us to actively track every log from forest to floor, guaranteeing that the timber in these products is responsible through PEFC. In providing forest owners of all sizes, with the means to demonstrate their responsible practices, PEFC empowers consumers and companies to buy sustainably.