GH Commercial is committed to the application of circular economy principles and the continual improvement in our environmental, quality, health and safety performance demonstrated by our externally accredited ISO14001, ISO9001 and AS4801 management systems.
This includes investigation and implementation of measures to reduce the potential environmental impacts of disposal of our products at the end of their service life and continued investment into sustainable waste and recycling systems for production and take back programs. We are actively seeking environmentally responsible ways to dispose of our products and ways to encourage end users to responsibly dispose of discarded flooring products.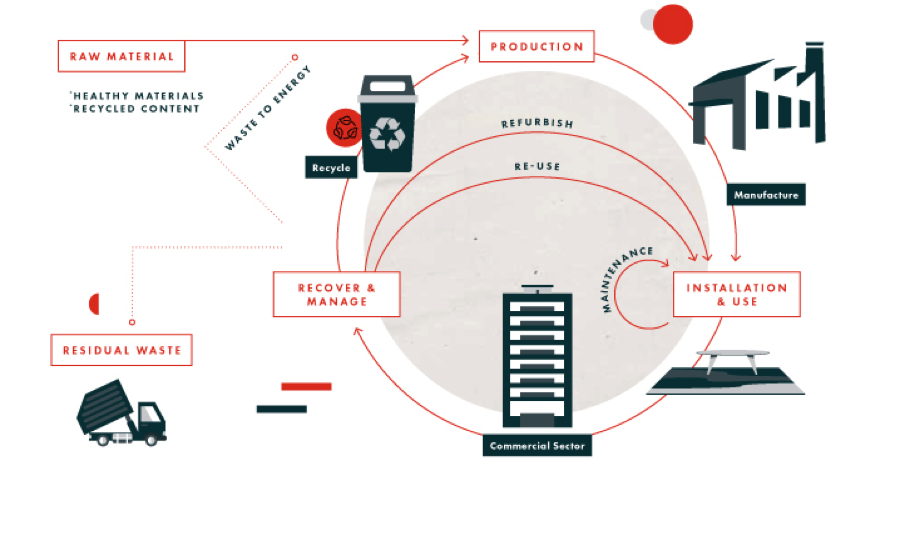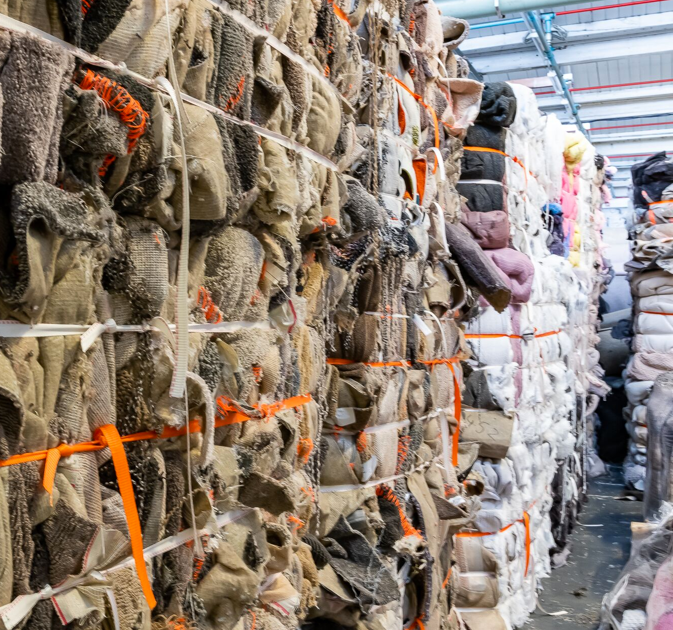 Product Recovery Program (3R)
GH Commercial was one of the first Australian carpet manufacturers to offer a comprehensive take-back program with the promise to divert carpet from landfill. We are working hard to further expand the scope and capabilities of this program in line with our ever-evolving product offering across hard, resilient and soft floor coverings.
READ MORE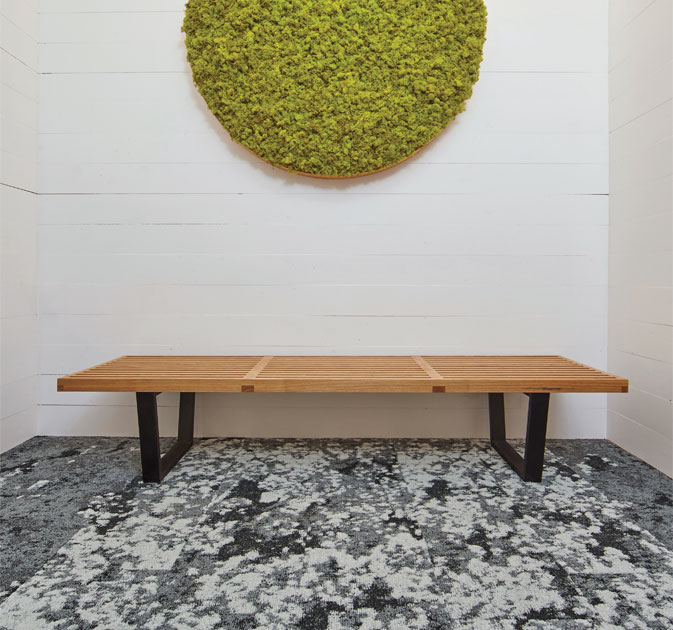 The GHC Loop program gives carpet tiles a second life. Carpet tiles are collected, graded and reused for their original purpose in a new installation. Our clientele ranges from charities, schools, price-conscious buyers to environmentally-conscious corporate clients. This program truly closes the loop, without destruction of value and requiring minimum energy needs.
READ MORE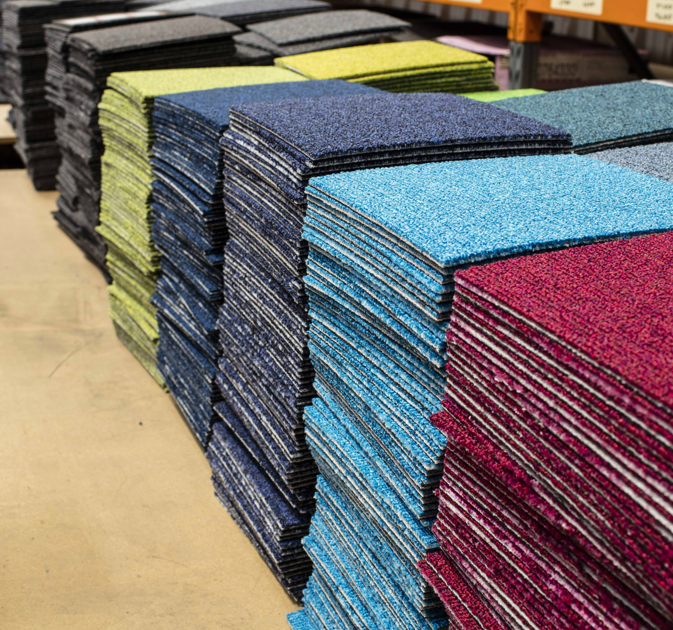 We are actively pursuing new technologies and opportunities to support a more circular set-up. We aim to increase the reuse and recycling of our end-of-life flooring products, with a view to eventual elimination of the disposal of our flooring products to landfills. Subscribe to our newsletter to stay up to date with our journey.
Did you know?
Our parent company Mohawk is the largest recycler in the flooring industry. We use recycled content in more than 500 of our products and offer customers accessible ways to recycle carpet through our ReCover carpet recycling program. We operate two recycling facilities: one that recycles 3 billion plastic bottles per year (20 percent of all bottles in the domestic post-consumer market), which are converted into carpet, and another that recycles carpet fibre into nylon and polypropylene pellets for the automotive parts and furniture industries.