Custom woven carpet, delivered fast.
Create your own bespoke axminster carpet and Fast Track® it for your next project. Featuring two carefully curated colour palettes, each containing 12 colours, your custom Fast Track® carpet can be brought to life in 3 simple steps:
1

Choose a design
and recolour it

2

Select a
colour palette

3

Send us your design
to have a sample made
Delivered in 8 weeks* | Minimum order quantity: 20 lineal metres (73m2)**
Hustle & Bustle
Inspired by colours found in our natural environment, these hues explore themes of flora, fauna and landmark places. This vivacious and exuberant palette brings a spirited, passionate and purposeful energy to a space. Suitable for busy interiors, this hospitality palette is designed to stimulate.
Application:
Hospitality and entertainment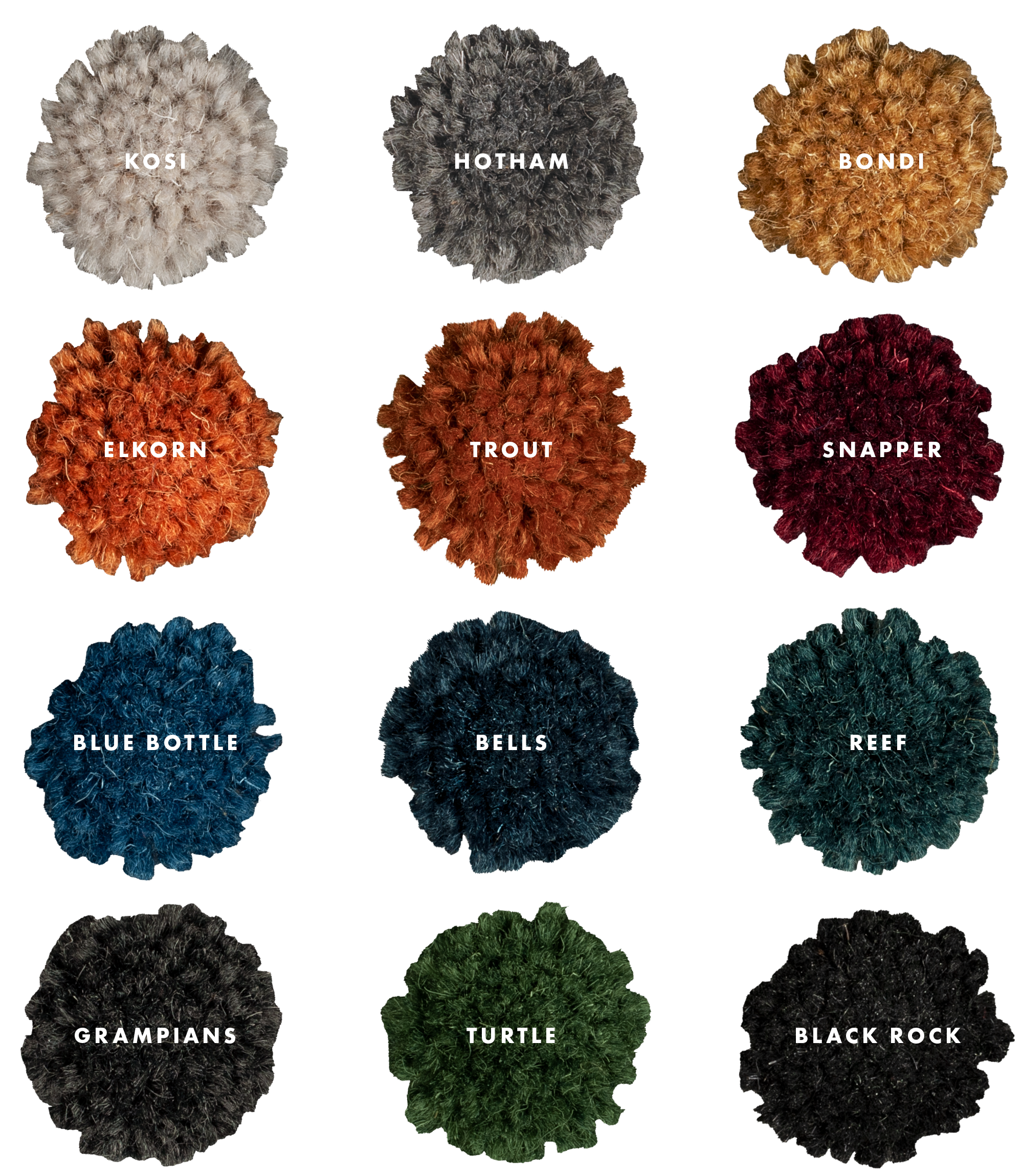 Hospitality Palette
Cool, Calm & Collected
Drawing inspiration from local natural minerals and iconic landmarks, this neutral palette evokes a sense of confidence and self-possession. Poised and serene, stylish and classy, these neutral colours will bathe your space with an atmosphere of relaxation, amiability and cosiness.
Application:
Hotel and Resort Living Spaces, Residential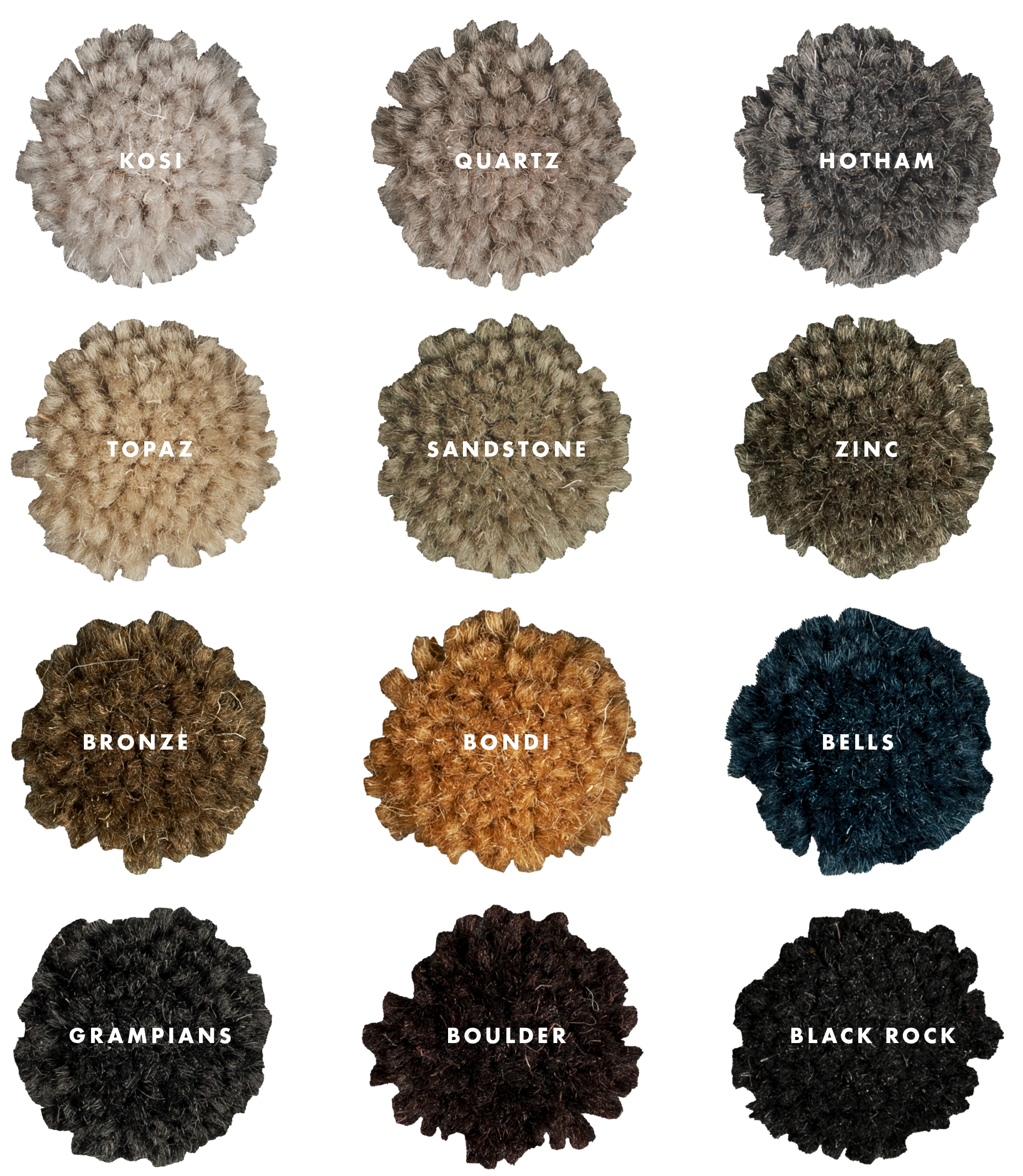 Neutrals Palette
Fast Track® Digital Visualiser
Bring your ideas to life in real time with our online visualiser that lets you see exactly what your carpet will look like at click of a few buttons.
Select a design and simply recolour to suit your specific project using either the Hustle & Bustle or Cool, Calm & Collected palette.
An easy, fast, and interactive way to create your custom design and add it to a project specification or mood board.
Start Designing