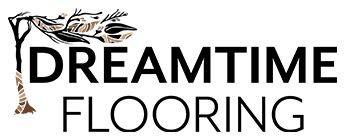 Supporting Dreamtime Flooring, means supporting a 100% Indigenous business
Here at GH Commercial, we are a proud partner of Dreamtime Flooring, bringing the work of their artists to life with our local manufacturing technology right here in Geelong, Victoria. Together, we work to support Dreamtimes vision of sharing Indigenous culture and artwork for future generations.
Dreamtime Flooring was born in 2022 from a deep aspiration drawn from director, Josh Haddock's connection to Indigenous culture, this is the essence of Dreamtime Flooring: the missing link connecting culture, artwork and flooring. This can only come from engaging with a 100% Indigenously owned business-like Dreamtime Flooring. Josh being a Yorta Yorta man raised in Morwell, VIC on Gunai Kurnai Country himself, wanted to create a business that celebrated the Indigenous culture through flooring while engaging with other Indigenous businesses, helping to streamline income back into Indigenous communities.
For generations, Indigenous people have shared culture through stories and artwork. At Dreamtime Flooring, Indigenous heritage is drawn from to celebrate this rich culture through the flooring medium in the hopes of preserving those stories for our future generations.
Dreamtime's mission is to have as many buildings as possible for current and future generations to see Aboriginal ancestry and culture with a particular focus on public buildings: Government, council, schools, libraries and galleries. Their intention is not only focused around sharing their culture with generations to come but also to engage these future generations with employment opportunities, apprenticeships and traineeships, as they believe it is a vital step into raising a talented, educated Indigenous community with the footprints to walk towards the future.
Reach out to the Dreamtime Flooring team to discuss your next project.
Contact Dreamtime Flooring to discuss your next project today!
View Products & Request Samples